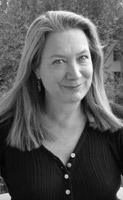 About the photographer
Jane Burton Taylor graduated from Sydney College of the Arts with a degree in Visual Arts, majoring in photography, in 1980. She subsequently travelled, wrote and photographed for publications such as Australian Gourmet Traveller, Harpers Bazaar and House and Garden, Qantas' magazine The Australian Way and leading state newspapers including The Australian Financial Review and the Sydney Morning Herald.
Jane is currently studying a Masters of Arts in Photo Media at Sydney College of Fine Arts.
Jane's most recent exhibitions titled Il Destino – Twelve Italian Australian Families and Origini – Hometowns of Italian Australians ran at Point Light Gallery in Surry Hills in 2006 and 2004 respectively. The former show was held in conjunction with the launch of her book Qui e Lì, Here and There – A photo essay on the life and hometowns of Italian Australians. The book combines photos from these two exhibitions. This body of work was the culmination of two years of travelling in Italy and Australia.
Jane held her first solo exhibition of black and white photographs, Worlds Apart, at Sydney's Gallery East in 1999 and her second, The Italians, at the same gallery in 2002. At both, the majority of first editions sold out. In 2003 she exhibited a collection of photographs taken solely on home turf. These photos, titled At Play, were exhibited as part of a group show at Point Light Gallery. Her work has also been exhibited at numerous other venues including Customs House at Sydney's Circular Quay 2003, Latrobe Regional Gallery 2007 and the College of Fine Arts, Sydney 2008.
Jane's most recent exibition, earth, was held at Barometer Gallery, Paddington in June of 2010. Colour photographs, shot on a medium format analogue camera, were taken from a moving car and aim to explore the relationship between stillness and movement.
Jane's work is held in numerous private collections as well as the State Library of New South Wales and the National Library of Australia.
Black and white portfolios from Jane's exhibitions are viewable at Point Light Gallery +612 9281 6615. For earth portfolio, contact Jane directly.